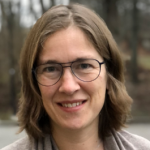 Klara Bolander Laksov
About Klara Bolander Laksov, PhD
Professor of Higher Education at Stockholm University. Her research interests focus on the integration of theory and practice, cultural change in higher education and pedagogical leadership.
+ Show Klara Bolander's Abstract
Titel
Integration of theory and practice in faculty development
Abstract
In this keynote I describe a framework for the integration of higher medical education theory and teaching and learning practice at the levels of the individual, interpersonal relationships and the organization. Based on the research I have been engaged in during the last ten years I have identified three tensions that are central to deal with in faculty development. During the keynote participants will get the chance to discuss and apply some of the conceptual tools to their own practice as teachers and clinical supervisors.
Recommended literature
Read the full article: Lessons learned: towards a framework for integration of theory and practice in academic development.
In this paper, I describe an approach to the integration of theory and practice at the intrapersonal, interpersonal, and organizational levels.
- Show less

Elisabeth Molloy
About Elisabeth Molloy, PhD
Professor of Work Integrated Learning, Department of Medical Education, Melbourne Medical School, and Academic Director, Interprofessional education and practice (IPEP) Faculty of Medicine, Dentistry and Health Sciences, The University of Melbourne
+ Show Elisabeht Molloy's Abstract
Titel
Student 'feedback literacy' as part of workplace learning in healthcare: How does theory translate to practice?
Abstract
Feedback is notoriously problematic in health professions education, particularly within the workplace. In workplace learning, students report that they do not get enough feedback, and when they do, they find it hard to decipher the key messages and put them into practice. In this keynote, I introduce the notion of 'student feedback literacy' or 'feedback know-how' that is gaining traction in higher education. I provide research-based examples of how this theory of student feedback literacy can be translated into practice in healthcare, and why aspirations for active learner involvement in feedback are often not realized.
Recommended literature

Read Article 1: Molloy, E., Boud, D., & Henderson, M. (2019). Developing a learning-centred framework for feedback literacy. Assessment and Evaluation in Higher Education.
In this paper, we describe an empirically-informed framework for student feedback literacy in the context of higher education. Although the data represent a diverse student sample, the examples are mostly in the context of classroom learning and do not account for the complexity of learning in high stakes environments like healthcare.
Read Article 2: Molloy E, Ajjawi R, Bearman M, Noble C, Rudland J, Ryan A (2019) Challenging feedback myths: values, learner involvement and promoting effects beyond the immediate task. Medical Education 2019;00:1-7
In this second paper, we focus on commonly reported patterns of feedback in health professions education. We challenge the reader to consider what feedback would look like if learners were at the centre of the process, and if we focused more on the outcomes of feedback interactions rather than the 'information imparted'.
- Show less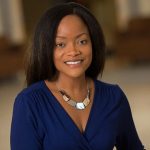 Nicole N. Woods
About Nicole N. Woods, PhD
Institute Director, The Institute for Education Research (TIER)
Senior Director, Education and Research Integration
Associate Director & Education Scientist, The Wilson Centre University Health Network
Associate Professor & Education Scientist, Office of Education Scholarship,
Department of Family and Community Medicine
University of Toronto
+ Show Nicole N. Woods Abstract
Titel
Cognition Before Curriculum
Abstract
Education in the health profession has a history of being guided by concepts drawn from higher education, cognitive science, and other related disciplines. In this session, I will use the lens of cognitive psychology to explore the value of basic science knowledge in clinical reasoning. We will discuss recent research that focuses on the underlying cognitive structures and mechanisms that drive the development of expertise. I will introduce research on 'cognitive integration' and guide participants through applying the concept to their teaching and learning practice.
Recommended literature
Woods, N.N., 2007. Science is fundamental: the role of biomedical knowledge in clinical reasoning. Medical education, 41(12), pp.1173-1177.
- Show less
Academic Conferences
- Professional Congress Organiser
Direct: +46 18 67 14 62
Switchboard: +46 18 67 10 03
PO Box 7059, 750 07 Uppsala, Sweden

16 August - Abstract submission opens
30 September - Abstract submission closes
4 October - Notifications of accepted abstracts